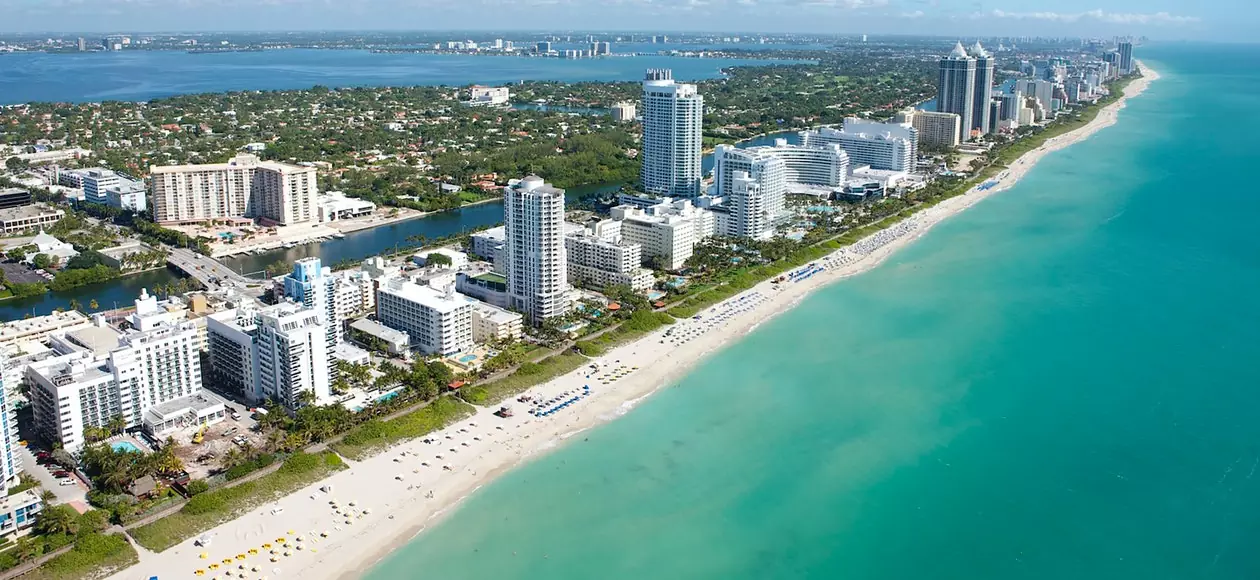 Miami
Fire Suppression System in Miami, Florida
We never know the consequences and damage a fire accident can cause. A fire outbreak is an event we cannot predict. But what is in our hands is how to suppress the damage, or even better, how to not cause the circumstances that lead to a fire outbreak. The lives of the occupants in the building, which is under the threat of a fire accident, are very important. It's also important to contain the effects of a fire hazard without it reaching a point where we cannot control it. This is why TAS Fire fire and safety services are vital for the safety of people and their properties. TAS Fire help you install the most effective and highly efficient fire protection system on your premises and make sure it is always in up-to-date working condition. We also help you prepare a fire risk assessment, which will help you know what to expect and not expect in your surroundings and be prepared for it. 

TAS Fire is your trusted provider of fire services in Florida, with a focus on Miami and its surrounding areas. Our team of experienced professionals is dedicated to safeguarding your property and ensuring your peace of mind. We offer a comprehensive range of services, including fire alarms, sprinkler systems, fire extinguishers, and more tailored to meet the unique needs of Florida's diverse communities. With our state-of-the-art equipment and industry-leading expertise, we are committed to delivering reliable, cost-effective solutions that prioritize safety and compliance with Miami fire department. Contact us today to learn more about our fire suppression system in Miami, Florida and how we can help protect what matters most to you.
Purpose of fire protection Services in Miami
Miami is the largest city in southeast Florida, which says a lot about the population rate in the area. The place is also a tourist attraction because of the seaports and different water sports activities available in the state. As there is a rise in the population, the need for fire safety and  fire protection services also increases. TAS Fire ensures the best quality equipment to prevent a random or unexpected fire in Miami and helps you maintain the fire safety system installed in every household. Our highly skilled team makes sure that your house is equipped at full capacity to prevent any unfortunate breakout of fire in Miami at the early stages.
TAS Fire offers following Fire suppression system in Miami
Get in Touch for Miami Fire Services
With TAS Fire, getting your building equipped with a high specification fire protection system might not seem like a big challenge to you. TAS Fire Miami not only assists you with the installation of the fire safety equipment but also provides extensive maintenance services. We provides a regular and thorough inspection service of the components in the system and also guides you on how to do proper maintenance throughout the year and and there by reduces the chances of fire in Miami. Our keen observation and efficient fire suppression system in Miami eliminate all kinds of chances for a faulty piece of equipment in the system.
At TAS Fire, we are committed to providing the highest level of service and support to ensure that Miami remains a safe place to live, work, and visit.  Contact TAS Fire Miami Fire Services in Florida for your fire protection and emergency response needs which is recognised by Miami fire department.
1.What fire protection services are available in Miami, Florida?
TAS Fire offers a wide range of fire protection fire suppression system in Miami, Florida, including fire alarm installation and monitoring, fire sprinkler system installation and maintenance, fire extinguisher inspection in Miami and much more.
2. Where is Miami located?
Miami is located in the southeastern part of the state of Florida in the United States. It is situated on the Atlantic coast and is part of the larger Miami metropolitan area.
3.How can I choose the right fire protection service provider in Miami?
When choosing a fire protection service provider in Miami, it is important to look for a company with a proven track record of success and experience in the industry. You should also check their licensing and certifications, as well as their reputation among other clients.
4.Who provides fire protection services in Miami?
Fire protection services in Miami are provided by licensed and experienced fire protection companies and its professionals who are trained in fire protection.
5. How much does fire protection services cost in Miami?
The cost of fire protection services in Miami can vary depending on the type and level of service needed. Factors that can affect the cost include the size and complexity of the building, the type of fire protection system installed, and the frequency of inspections and maintenance. It is best to contact a fire protection service provider directly to get a quote for your specific needs.