Home Fire Safety Tips
Your home is the place where you may relax and unwind. It's the spot where you feel the most at ease and peaceful, a haven of peacefulness. However, it is also a potentially deadly location. Whether you live in an apartment, a single-family home, a mobile house, or a townhouse, there are potentially life-threatening catastrophes lurking around every corner. Accidents can happen anywhere in and around your home. A fire, such as the kind used to tell stories while camping, might be part of a cherished memory. However, fire can be catastrophic and deadly. Taking a few precautions might help you feel safer at home.
We can all easily include proper fire safety measures into our everyday routines. If we take the time to consider fire safety, we can genuinely avoid a situation that may quickly develop into a nightmare. To keep yourself and your loved ones safe, here are a few fire safety guidelines to add to your checklist. Tips to prevent fire (Before fire) assist us in preventing fire and saving us from a disaster; we may not always be able to control all fires, but we can make sure we escape one, so the second is how to act during a fire. We will tell you how to protect your family and yourself during a fire and get them to safety safely.
1.Before Fire
The below mentioned are more of a guideline than a suggestion, but following these will make you feel safer and better equipped to deal with a fire. These can assist you in preventing a fire before it emerges:
Kitchen Fire Prevention: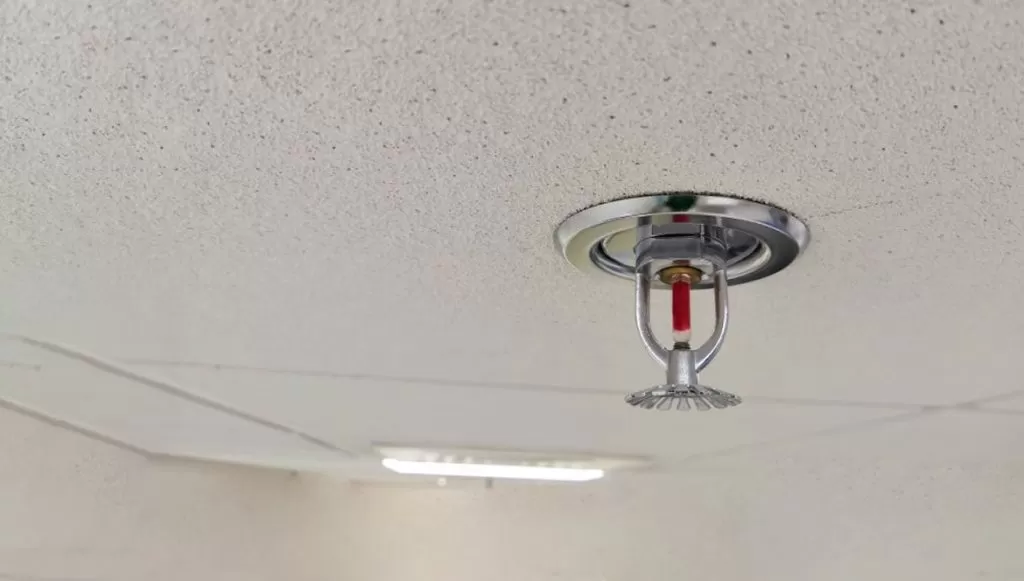 While cooking, keep an eye out for any combustible materials too close to the flame, as well as any clothing that may catch fire.
Cooking food in the oven, on the grill, or under the broiler should never be left unattended. If you must leave the kitchen while food is cooking, take a large item with you as a reminder to return immediately, such as a spoon or spatula.
After using your oven, grill, or stove, make sure you turn it off.
Always keep an eye out for leaks in your LPG tank and pipe.
To start a wood stove, never use highly flammable materials like gasoline.
When working in the kitchen, avoid wearing loose clothing.
Never keep flammable liquids near the stove; store as far away from the stove as possible.
Install Kitchen Fire Suppression System
Furniture & Appliances:
Place upholstered furniture away from heat sources such as space heaters, fireplaces, and other heaters.
While arranging furniture, keep your family's fire escape route in mind.
If you have smokers in the house, make sure there are ashtrays on tables and one in each room. Use an ashtray with a deep, wide rim.
Never overload a plug or socket with too many devices, and avoid running cables under carpets or rugs since they can overheat.
Regularly inspect electrical appliances to ensure that the cables are not broken and that there is no evidence of burns or heat damage.
When not in use, unplug electrical gadgets, especially phones and portable chargers, unless they are appliances like a refrigerator or freezer.
If an electrical item, such as a kettle, toaster, iron, or microwave, isn't working properly, unplug it and don't use it since it could overheat. You may also experience electric shocks as a result of this.
Heaters:
Every heater that burns gas or fuel should be properly vented.
Make sure the free-standing heater you buy has tip-toe switches to shut off the power if the unit is knocked down.
Your heaters should have protection around the coil. A wire grill or other protection is recommended to prevent fingers or clothes from touching the hot coil element.
Overloading or plugging in appliances that use a lot of electricity can cause an extension cord to overheat and catch fire, so be sure you get the correct extension cable with a power rating at least as high as the heaters.
Keeping heaters away from combustible substances and objects helps a lot.
You may also like to read:
2. During fire
In the unfortunate event that a fire breaks out in your home, every member of your family should be ready. Contact the fire department as soon as possible. For your safety, always remember the following:
Smoke detectors:
Smoke and flames erupting from a fire are always the first signs of a fire, making smoke detectors the safest warning equipment.
Smoke detectors should be installed in the proper area and kept in good working order at all times.
Always seek expert assistance when installing Smoke and CO Detection System
Replace the batteries in your detectors regularly if they are battery-powered; you can also check your detectors bi-weekly with a lit candle.
It is safe to put one on every floor if you reside in a multi-story building.
Avoid placing these near heating or air conditioning vents, as this may cause the smoke to be blown away from the detector.
Place them away from the kitchen to prevent false alarms.
Escape plan:
Always prepare an escape plan that includes all feasible escape routes in the event of a fire.
Always have two exits in your plan. Install rope or chain safety ladders if the windows are too high from the ground. If the stairwells or first floor are blocked, these can serve as an alternate exit.
Every resident should be aware of the various escape routes and techniques available. Practice fire drills with your family to make sure everyone knows what to do if there is a fire.
Take part in the rehearsal and discussion with the young children.
Emergency Services:
Safe Escape Practices:
Keep low and, if necessary, crawl on your hands and knees to safely navigate a smoke-filled hall or room.
Before you open the door, give it a good feel. If the knobs or door panels are warm to the touch, the fire could be near outside. Instead, take the window as an escape route.
Always remember to close doors after leaving since this will assist prevent fires from spreading.
Choose a safe location outside the house where you can all gather after escaping to ensure that everyone got out safely.
Never enter your home until the fire department has given the green light.
Our Services: